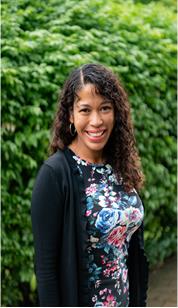 Born in Toronto and raised in Scarborough, Myra embraced her diverse and inclusive community from the start and continues to foster the relationships she has made over the years.
Myra's talent for Sales & Marketing as well as client relations began at an early age when she sold a variety of items through home sales.  She continued to follow her passion studying Travel & Tourism at Seneca College, majoring in Sales & Marketing and Guest Relations. After graduation, she worked in the hotel industry for 25 plus years, a journey that ultimately lead her to the Miller Lash House.
She furthered her education with the Leadership, Education and Development Certificate at the University of Toronto Scarborough as well as SmartServe and Red Cross Safety certifications. Myra is fluent in both Spanish and French which comes in handy with the International clientele that attend events at the Miller Lash House. The combination of her education, experience, drive and passion provide Myra with the necessary skills to ensure that every guest has the best experience, leaving them with a lasting impression that will have them return year over year.
Myra is a positive force in the workplace and uses her attitude and high energy to motivate others to work hard and succeed. Myra is inspired daily by her husband, 3 children and 2 cats.  When she is not found hard at work, she can be found hanging out with her family, friends or neighbours, dancing all styles Latin, particularly Peruvian and Cuban, heading to the gym or sunning at the beach.
Favourite Food: Lobster
Myra Lozano, Manager
Miller Lash House.  |   416-287-7000    |   myra.lozano@utoronto.ca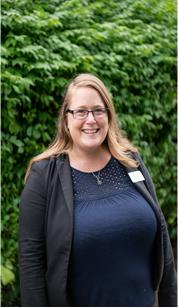 Jennifer grew up in Northern Ontario in the shadow of Algonquin Park, inspired by the thousands so tourists who passed through her hometown, she decided that a career Tourism was for her. She graduated from Fleming College with a Tourism and Travel Diploma, planning to be a travel agent and travel the world. However, she caught the Hospitality bug developing a new passion for helping clients achieve their vision for their events. For the past 16 years, Jennifer has pursued her passion in events, and for the past 6 years she has specialized in wedding planning, including earning her Wedding Planner Certification with the Wedding Planners Institute of Canada.
Jennifer is a dedicated wedding and event planning professional, that takes pride in all of the events that she plans. Jennifer's extensive experience also includes planning and executing social and corporate events for hotels, institutions and corporate companies all an asset to her work with clients at Miller Lash House.
When she is not helping to bring clients visions to life or dreaming up her next wedding themed Pinterest board, Jennifer can be found relaxing with her pup, watching movies, meeting up for coffee with friends, or doing yoga.
Jennifer Kuiack, Event Coordinator
Miller Lash House  | 416-287-7000 |   jennifer.kuiack@utoronto.ca