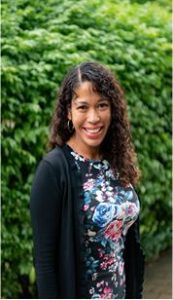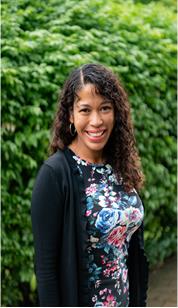 Born in Toronto and raised in Scarborough, Myra embraced her diverse and inclusive community from the start and continues to foster the relationships she has made over the years.
Myra's talent for Sales & Marketing as well as client relations began at an early age when she sold a variety of items through home sales. She continued to follow her passion studying Travel & Tourism at Seneca College, majoring in Sales & Marketing and Guest Relations. After graduation, she worked in the hotel industry for 25 plus years, a journey that ultimately lead her to the Miller Lash House.
She furthered her education with the Leadership, Education and Development Certificate at the University of Toronto Scarborough as well as SmartServe and Red Cross Safety certifications. Myra is fluent in both Spanish and French which comes in handy with the International clientele that attend events at the Miller Lash House. The combination of her education, experience, drive and passion provide Myra with the necessary skills to ensure that every guest has the best experience, leaving them with a lasting impression that will have them return year over year.
Myra is a positive force in the workplace and uses her attitude and high energy to motivate others to work hard and succeed. Myra is inspired daily by her husband, 3 children and 2 cats. When she is not found hard at work, she can be found hanging out with her family, friends or neighbours, dancing all styles Latin, particularly Peruvian and Cuban, heading to the gym or sunning at the beach.
Favourite Food: Lobster
Myra Lozano, Manager
Miller Lash House. | 416-287-7000 | myra.lozano@utoronto.ca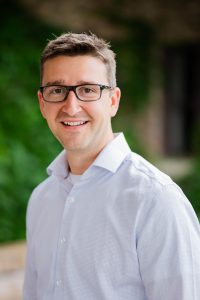 Todd was born and raised in the small town of Bancroft, Ontario. He was raised in the country into a large family, which quickly instilled a hard work ethic from a young age. He was born with the love for people, the gift of helping and a strong passion for hospitality.
After graduating high school, Todd moved from Bancroft to New York to pursue his dream of becoming a professional in the hospitality industry by studying at the world's premier culinary school, The Culinary Institute of America. He majored in Culinary Arts where he completed a six-month stage at one of Toronto's finest French restaurants, Auberge du Pommier. While studying at the CIA, he learned there is much more to the industry. So, upon earning his degree, he moved to Toronto to take the next step in his hospitality education and learn "Front-of-House".
Todd then worked at Angus Glen Golf Club where he executed high end events such as weddings, conferences, golf tournaments, fundraisers, and special events. One of his favorite events was serving his favorite hockey team (Go Leaf's Go!) each summer for their annual golf tournament. He then went on to work at Tyndale University in the Campus and Conference Services department, in which then lead him to The University of Toronto, Scarborough Campus – The Miller Lash House!
When Todd is not working his hobbies include cooking, fishing, spending time outdoors, tending to his vegetable garden in the summer months, playing the acoustic guitar and spending time with his beautiful wife, dog and family.
Todd Wadsworth, Event Coordinator
Miller Lash House. | 416-287-7000 | todd.wadsworth@utoronto.ca
---
The Miller Lash House
130 Old Kingston Road
Toronto ON., M1E 3J5
Phone: 416-287-7000 | Fax: 416-287-7601
E-mail: info@millerlashhouse.ca